Well gang- as you can tell I've got my own brand new website. Thanks to my dark webmaster of the sith Darth Sunshine (also known as my girlfriend Nicki) my web presence is new and improved.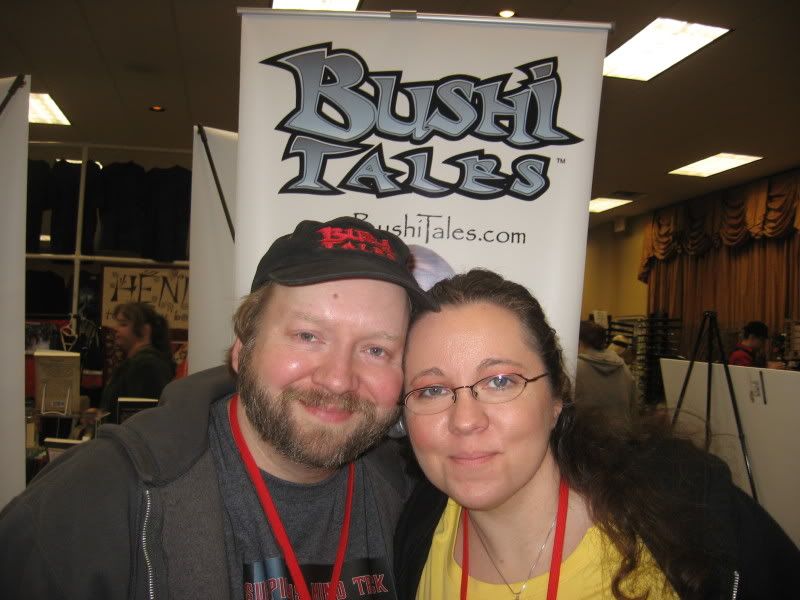 I'll be posting news about me, "Bushi Tales", "Scared Silly", the MidSouth Cartoonists Association, Memphis FanForce, conventions, and more about cartooning and art here, so "stay tooned". 😉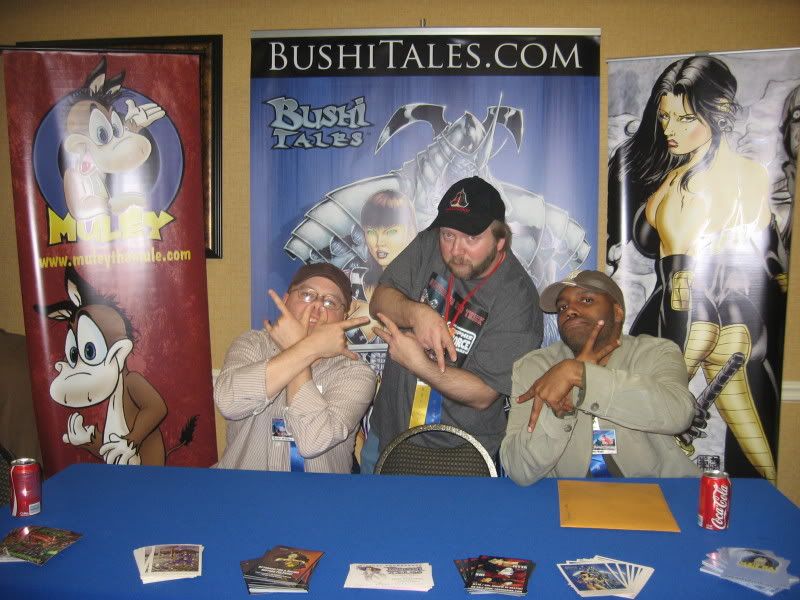 Recently had the pleasure of hanging out with my SMT/Memphis FanForce friends and MSCA co-horts at MidSouthCon here in Memphis- well, just over the state line in Olive Branch, MS. Had a great time talking Star Wars, comics and more with them and guests John Ostrander (writer "Star Wars: Legacy"), John Jackson Miller (writer "Star Wars: Knights of the Old Republic"), and Dean Zachary (artist "Star Wars: Knights of the Old Republic").
Had a great time at the new location, and we got to unveil the new look for the Memphis Star Wars FanForce. We had a new banner, postcards, business cards- and Dark Horse Comics were nice enough to send us down a case of posters to hand out.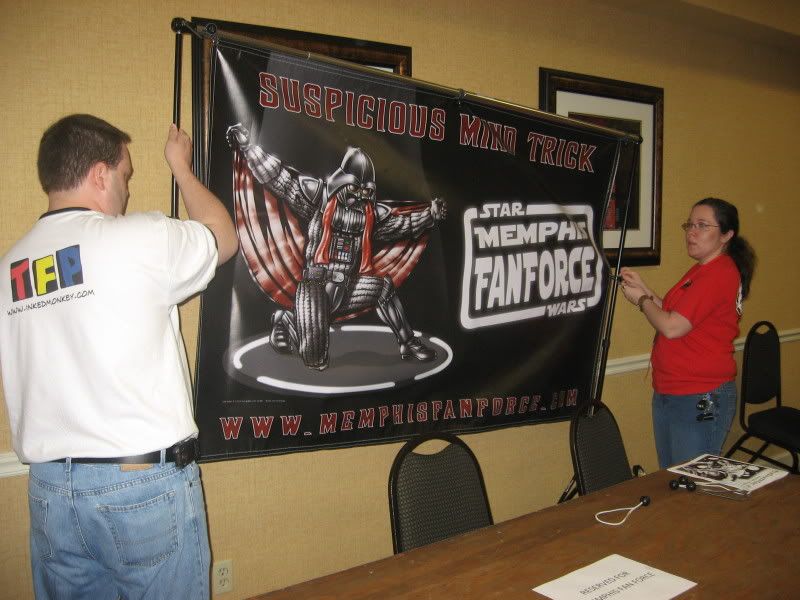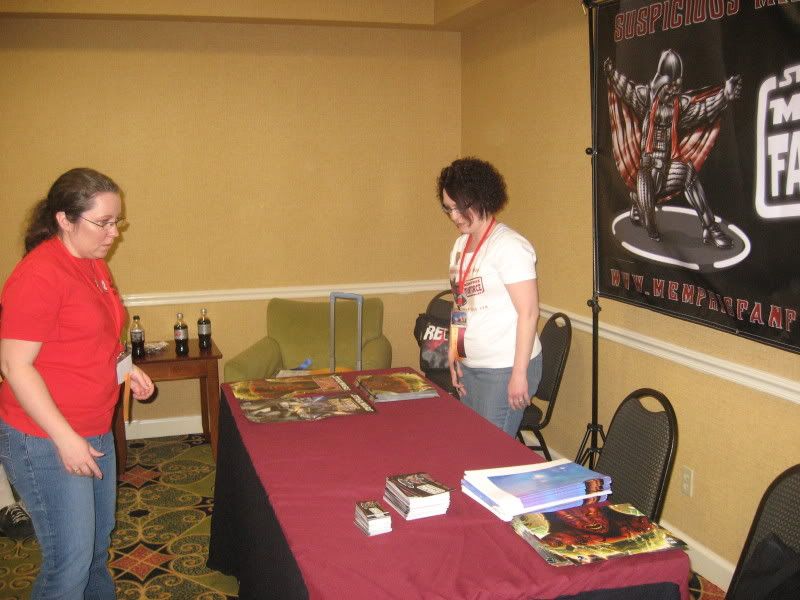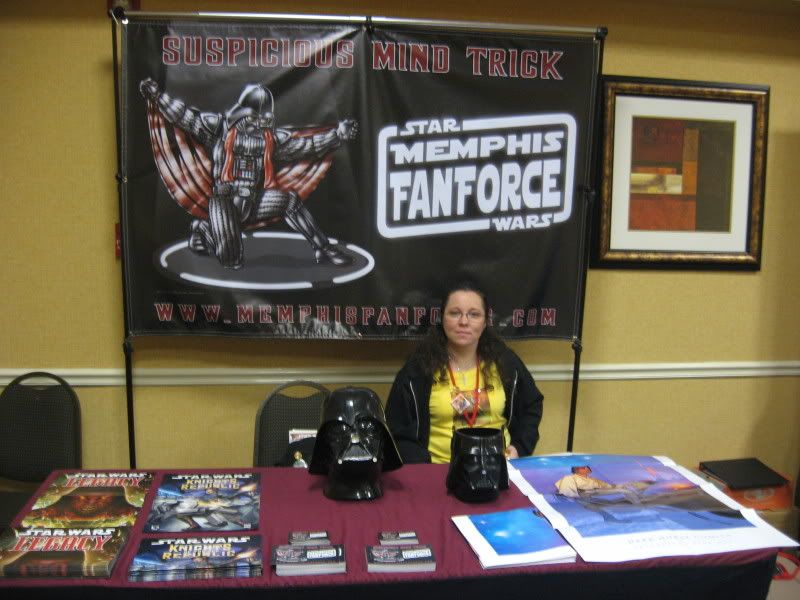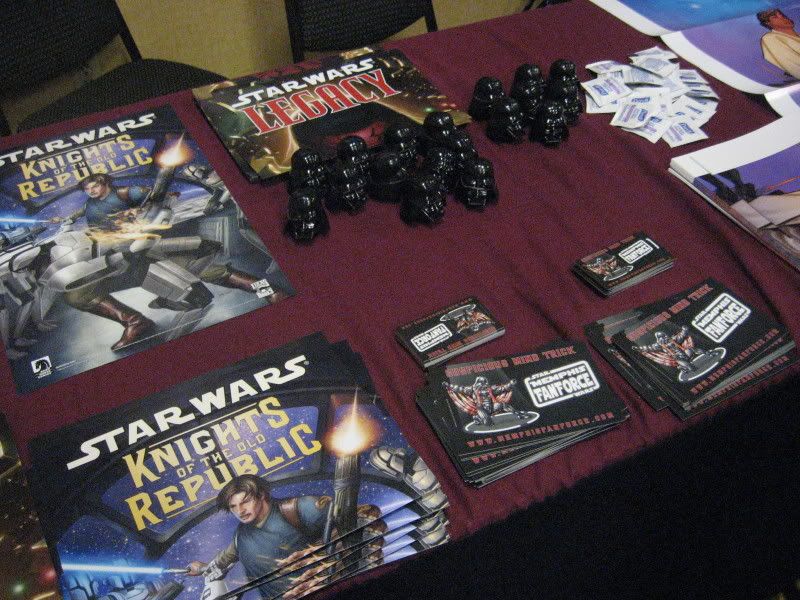 Did a few panels, sold a few comics, and talked a lot. Really liked the new location.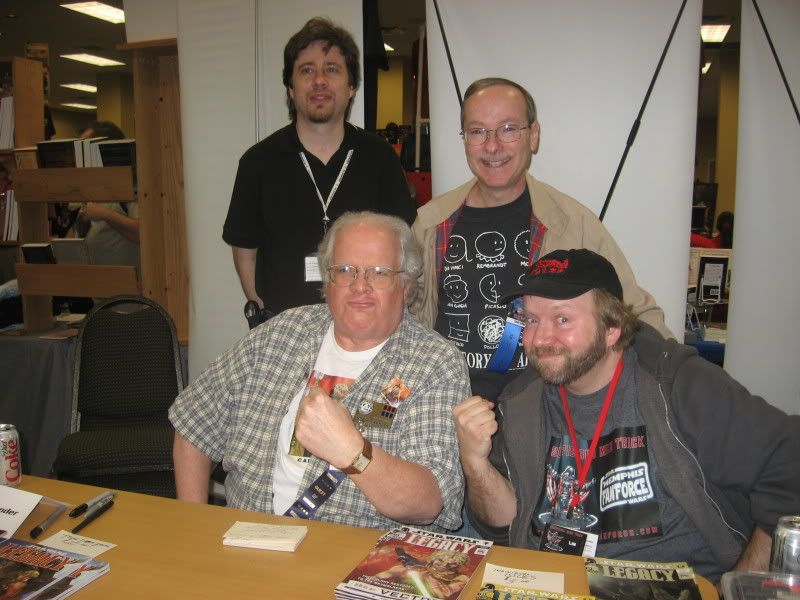 (That's JJM, writer Eddy Zeno, John O, and me on Pro-Row)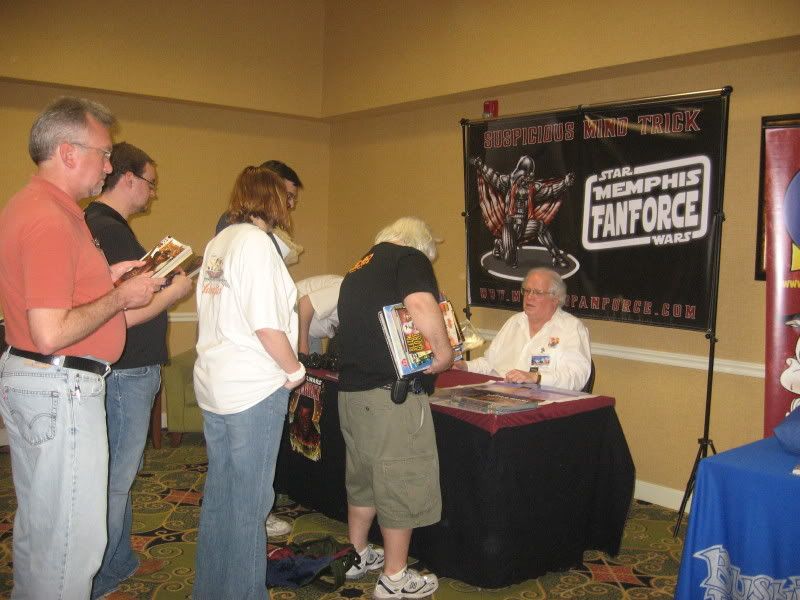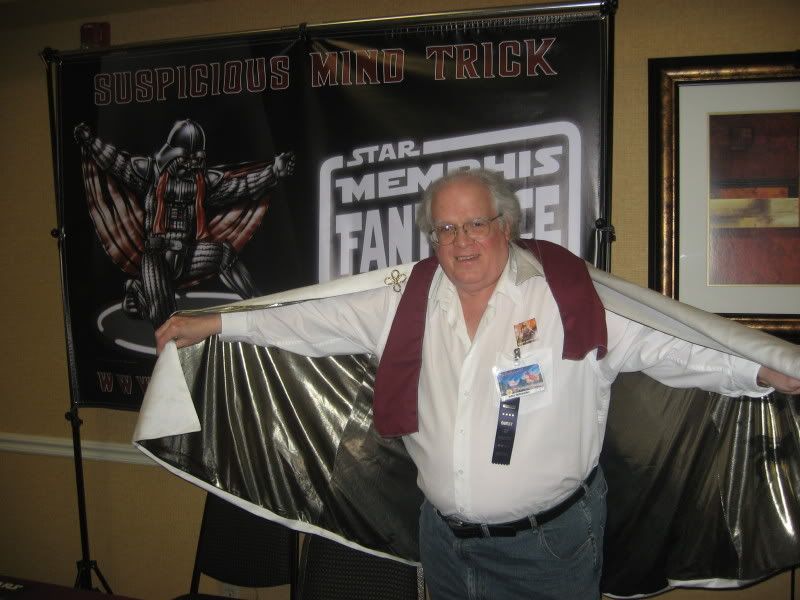 I think John enjoyed his time in Memphis!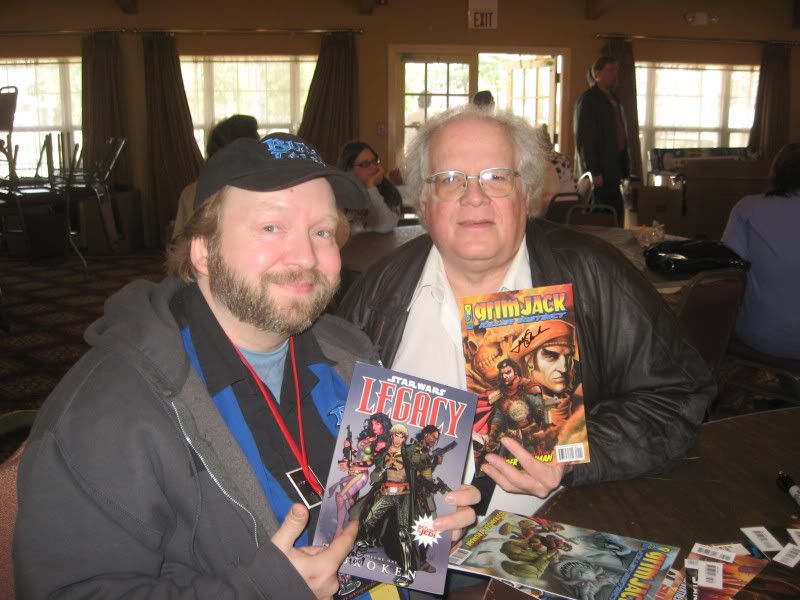 I know we all enjoyed meeting him.
My next con appearance will be in Cape Girardeau, MO April 25th and 26th at the 4th Annual Cape Comic Con. Several of my MSCA friends will be joining me this year. I had a great time last year and look forward to being back- and hitting Lambert's Cafe for dinner! Mmm…throwed rolls..!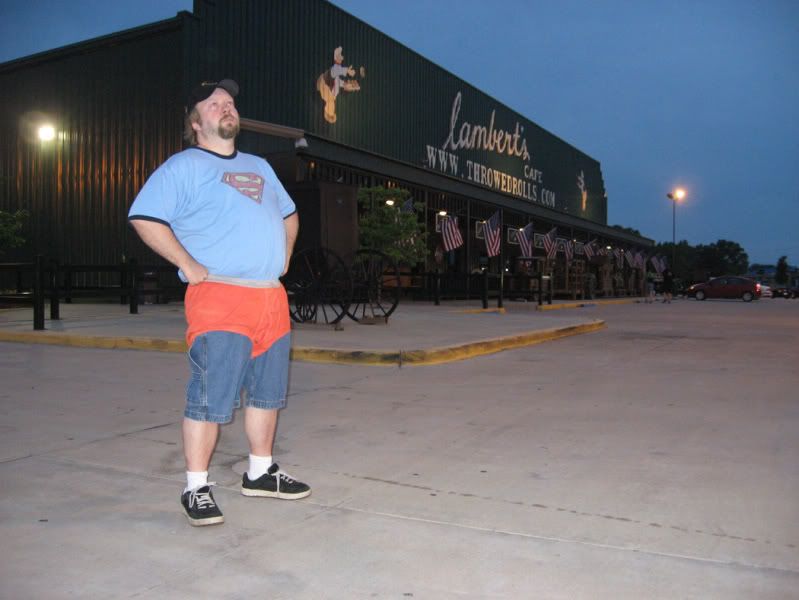 For more info on Cape-Con check out their site-
http://www.capecomiccon.com/
This Thursday is the MSCA's monthly dinner meeting. It happens the first Thursday of every month at Garibaldi's Pizza off Walker and Highland near the U of M. Starts at 7pm and is open to the public. Just bring a few bucks to order off the menu (you'll be glad you did) and bring some cartoons or whatever you've been working on to show to the group.
http://www.midsouthcartoonists.com
Hope to see you there!
Lin